Don't miss Paul Harrington's Duke's Of Hazzard Museum at this year's Ottawa Gatineau International Auto Show.
Paul is quite possibly the world's biggest "Dukes" of Hazzard fan and he has the artifacts from the TV Show and Movies to prove it. Paul's unparalleled collection of "Dukes" TV & Movies props will  be on display at the  Auto Show. Paul has everything from moonshine jugs to an autographed guitar from the TV Show and Movies. All of it is original and real. He also has a huge collection of "Dukes" memorabilia that includes the rarest die cast cars, "Dukes" toys, and more.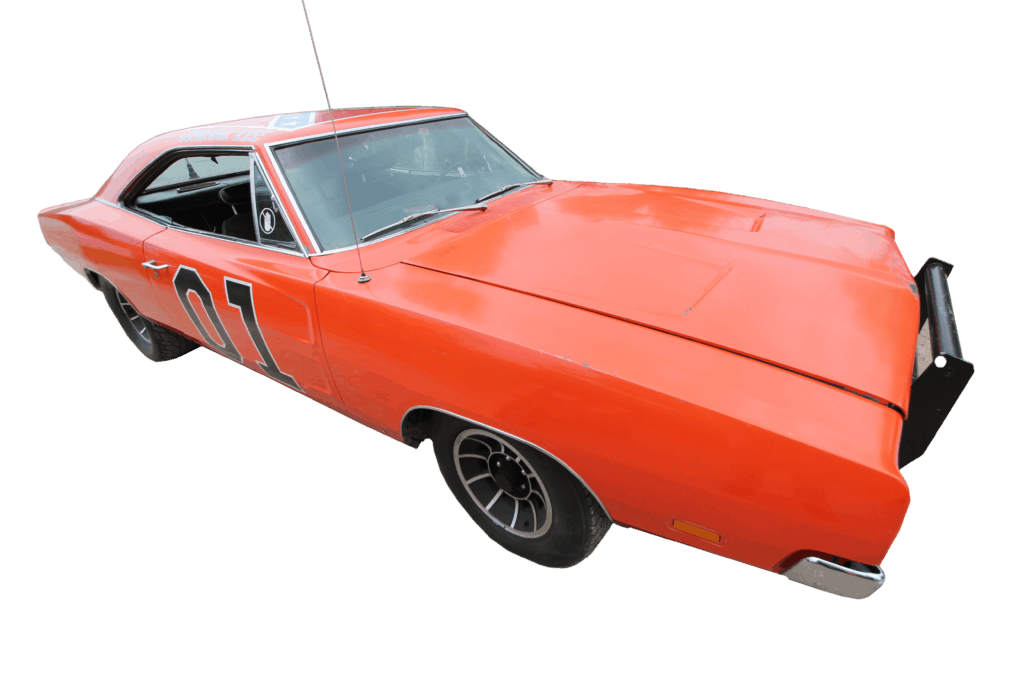 In fact Paul is a "Dukes" celebrity himself. He appeared as a race fan in the 2005 "Dukes Of Hazzard" movie. He starred as himself on the TV series "Fanatical" in 2006. 
However, the crown jewel in the Paul Harrington collection is without a doubt a real Dodge Charger General Lee stunt car, dubbed and endorsed by "Dukes" actor Tom Wopat as "One Of The Originals". Paul's Charger will take center stage at the 2020 Ottawa Gatineau International Auto Show as part of this year's all new Hollywood Star Car Exhibit.  The "General" won't be alone. The tribute to the "Dukes Of Hazzard" will include a Daisy Duke Jeep, and Boss Hogg Cadillac from the Rob Murphy Collection. Paul will also bring a freshly restored 1977 Dodge Monaco "Dukes" police car to the Shaw Centre, March 19th to 22nd in downtown Ottawa. The cars will form the cornerstone of the Hollywood Star Cars Exhibit, but will also compliment the "Dukes" Museum.